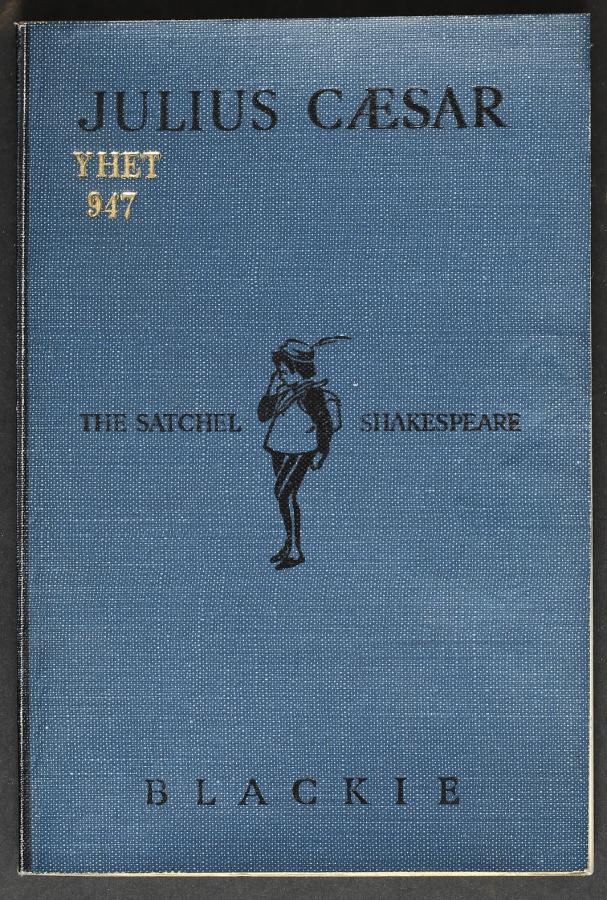 William Shakespeare; edited by R. F. Patterson and Ian J. Simpson
London: Blackie, 1947
YHET 947

This edition, produced specifically for use in the school classroom, demonstrates the many ways in which Shakespeare's text has been packaged and adapted by the publishing industry. Research conducted by the Royal Shakespeare Company suggests that half of the world's schoolchildren read Shakespeare, and such an audience guarantees that similar editions are still produced. Set alongside the scholarly editions elsewhere in the exhibition, such copies have minimal notes and avoid any discussion of alternative readings, and in the process tend to give an intriguing distillation of prevailing opinion on the text. Another key attribute of school editions is their robust covers, meant to survive an arduous life of being transported to and from school and read by countless hands; in this respect, they make valuably resilient additions to the shelves of a heavily used academic library.