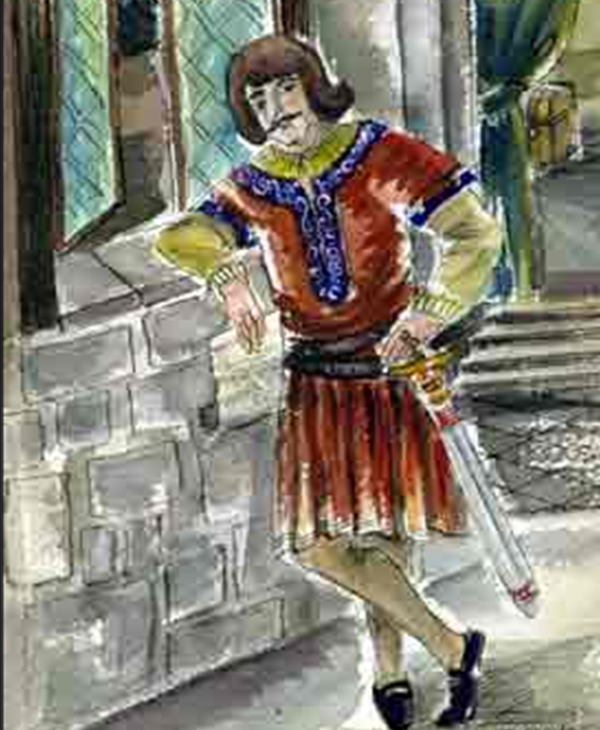 King Lear Act 1 Scene ii: Dialogue between the Earl of Gloucester and Edmund in the Earl of Gloucester's castle
Read by Gregory Toth (Metadata and Discovery Manager: Senate House Library)
05 (UEdG: 30s)
Edmund No news my lord,

Gloucester Why are you hiding that letter?

Edmund I don't have any news to report my lord,

Gloucester What's that paper you were reading?

Edmund It's nothing my lord,

Gloucester No, then why did you have to stick it in your pocket in such a hurry? if it were nothing you wouldn't need to hide, let's see it, come on, if it's nothing, I won't need glasses to read it
Edm. I know no news, my lord.

Glou. What paper were you reading?

Edm. Nothing, my lord.

Glou. No? What needed then that terrible dispatch of it into your

pocket? The quality of nothing hath not such need to hide itself. Let's see. Come, if it be nothing, I shall not

need spectacles.