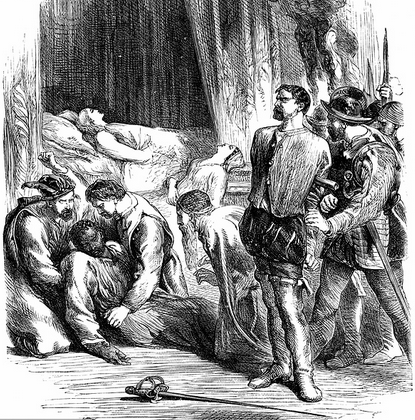 Othello Act 5 Scene ii (Lines145-188): Othello and Emilia on Desdemona's death in her bedchamber, in the castle.
Othello: Nick Barratt (Assoc. Director, Collections & Engagement, Information Systems, Senate House Library)
Emilia: Karen Attar (Rare Books Librarian, Special Collections, Senate House Library)
B: Othello
10 nkOiv.wav (with audio effects) 15s
EMILIA. My husband say that she was false!
OTHELLO. He, woman;
I say thy husband. Dost understand the word?
My friend, thy husband, honest, honest Iago.