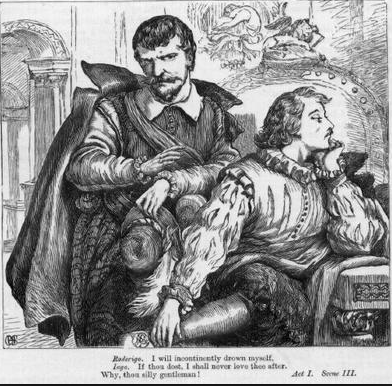 The Tragedy of Othello: Act I Scene iii Iago in the castle garden, near the end of Act I
Iago: Waylon Luke (SITS Support Officer (Build & Config.), SITS, UoL International Academy, University of London).
B: Othello
04: Ow15.wav 15s
IAGO. After some time,

to abuse Othello's ear

That he is too familiar with his wife.

He hath a person and a smooth dispose

To be suspected - framed to make women false.