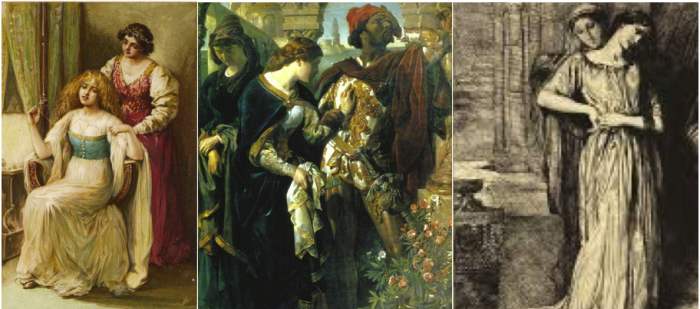 Othello Act 5 Scene ii (Lines149-160): Othello and Emilia on Desdemona's death in her bedchamber, in the castle.
Othello: Nick Barratt (Assoc. Director, Collections & Engagement, Information Systems, Senate House Library)
Emilia: Karen Attar (Rare Books Librarian, Special Collections, Senate House Library)
B: Othello
12: nkOMur2.wav (audio with effects) 36s
OTHELLO. She's like a liar gone to burning hell;
'Twas I that kill'd her.
EMILIA. O, the more angel she,
And you the blacker devil!
OTHELLO. She turn'd to folly, and she was a whore.
EMILIA. Thou dost belie her, and thou art a devil.
OTHELLO. She was false as water.

EMILIA. Thou art rash as fire, to say

That she was false. O, she was heavenly true!

OTHELLO. Cassio did top her; ask thy husband else.
O, I were damn'd beneath all depth in hell,
But that I did proceed upon just grounds

To this extremity. Thy husband knew it all.