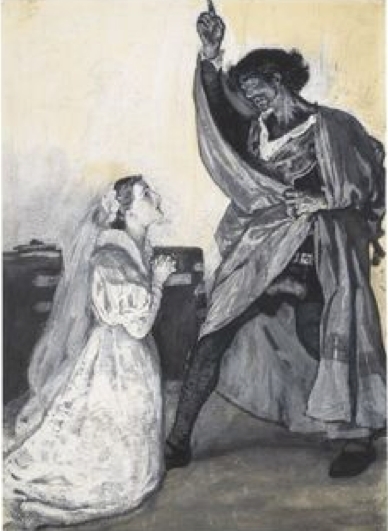 Othello Act 5 Scene ii (Lines 149-152): Othello and Emilia on Desdemona's death in her bedchamber, in the castle.
Othello: Nick Barratt (Assoc. Director, Collections & Engagement, Information Systems, Senate House Library)
Emilia: Karen Attar (Rare Books Librarian, Special Collections, Senate House Library)
B: Othello
14: nkOi.wav 11s
OTHELLO. She's like a liar gone to burning hell;
'Twas I that kill'd her.
EMILIA. O, the more angel she,
And you the blacker devil!