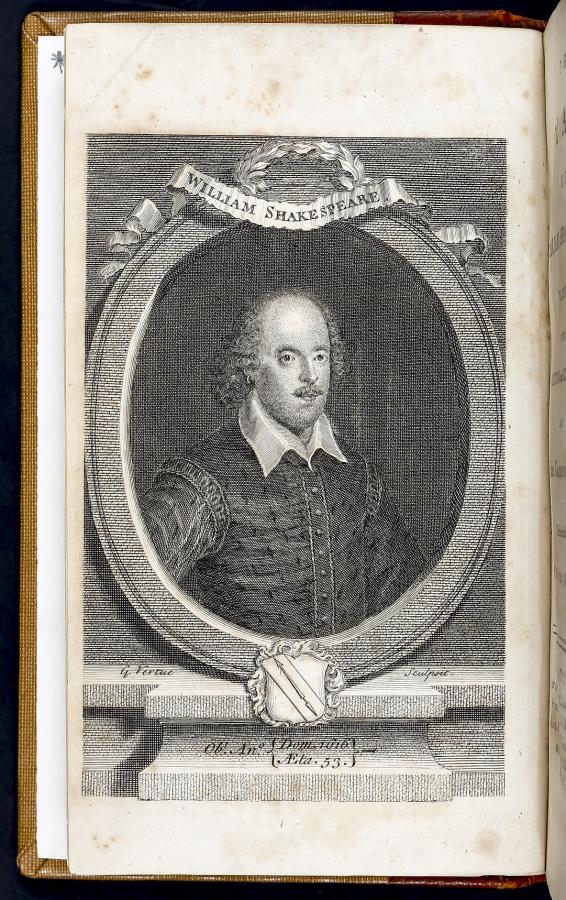 William Shakespeare; edited by Samuel Johnson
London: J. and R. Tonson et al., 1765
[Rare] YH 765

Johnson's edition of Shakespeare's canonical plays (excluding Pericles) is one of the eighteenth century's landmark editions, considered to be the first variorum edition of Shakespeare because it tries to summarise the best of the previous fifty years of detailed commentary. Johnson's edition incorporates Rowe's Life of Shakespeare, the prefaces written by Alexander Pope, Lewis Theobald, Thomas Hanmer and William Warburton, and as many of the notes of earlier editors as he considered useful to the reader, in addition to his own comments. It is the first edition to provide the text of Shakespeare's will. Furthermore, Johnson, although he based his text on Warburton and the fourth edition of Theobald (1757), blazed a trail in editorial theory by setting out the primary authority of the form of the text closest to the author's original. He elevated the First Folio for this purpose.
Johnson made between 14,000 and 15,000 changes to the text, mainly minor ones systematising it: for example, eliminating punctuation, breaking up extended sentences, and italicising quotations.